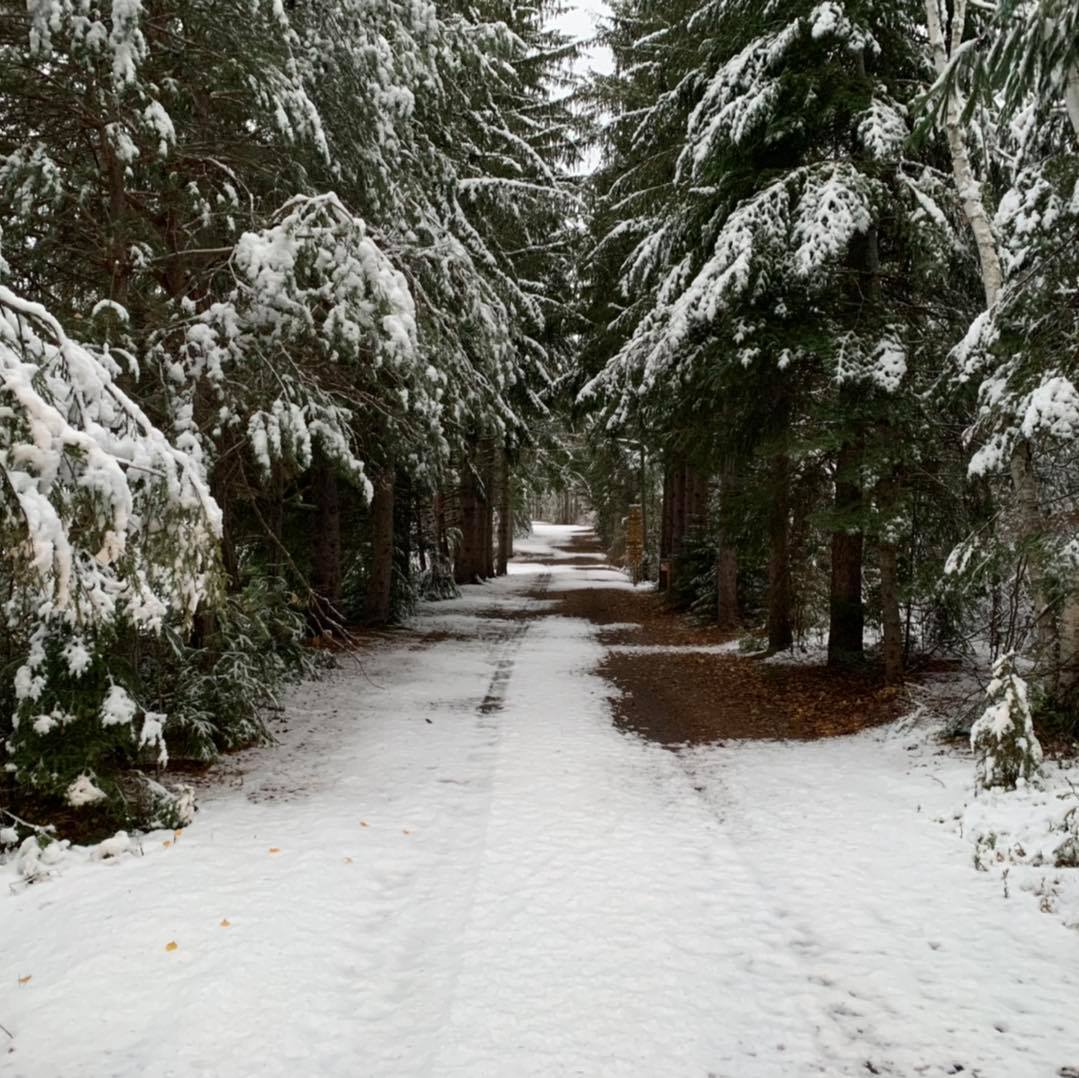 30 Days meditation retreat with Beth Upton
Camp du Lac Vert, St-Mathieu-du-parc, Québec, Canada
October 16th to November 16th 2022
Meditate for 10, 20 or 30 days
(updated on October 10th)
30 days spots – 2 spot open!
2 last minute spots just opened. Everyone welcome!
10 or 20 days spots – closed
Given the amount of 30 day registrations we are closing application for 10 and 20 days.
Schedule
In order to allow you to practice according to your natural rhythm, the schedule will be flexible. Individual instructions will be provided on a daily basis.
If you have read this page already, you may skip to registration directly.
Under the guidance of Beth Upton
A skilled teacher
Beth was born in 1982 in London. She graduated from Cambridge University with a degree in Economics, then in 2008 ordained as a Buddhist nun at Pa Auk Meditation Centre in Myanmar. She spent five years training diligently in meditation in the Theravada tradition under the guidance of Pa Auk Sayadaw, then a further five years training in other meditation methods and doing long solo retreats. In 2014 Beth founded Sanditthika Meditation Community in the caves of Almeria, Spain. In 2018, after ten years of monastic life, Beth decided to disrobe in order to integrate some of the challenges of western life into her Dhamma practice. Beth has been teaching meditation since 2014 both in Almeria and in meditation retreats around the world. You may find out more about Beth on her website.
Accessible to everyone
Whether you are totally new to meditation or already an advanced practitioner, Beth's aim is to understand your personal practice as fully as possible before working with you to guide you to deeper levels of peace and clarity in a way that is tailored to your specific needs.
Online instructions prior to the retreat
If you are not sure whether the retreat will be suitable for you or if you would like some meditation guidance ahead of the retreat, you are welcome to contact Beth anytime. Also, you can meet with Beth to discuss your meditation practice via Zoom by taking an appointment with the link below.
Costs
This retreat is offered on a Donation Basis
When retreats are offered on a donation basis, it is offered as a gift beyond value. It encourages wholesome states of mind, such as joy, gratitude, generosity and metta, that are supportive to one's meditation development. The teacher, organizers and helpers are volunteering their time and energy in service of the practice of others. Everyone is welcome to attend the retreat regardless of financial status.
Since this is our first year organizing this retreat, and there are no seed funds available to us, we ask that if you are moved to make a financial donation, please offer as early as possible before the retreat (for example, when registering). This retreat is 100% funded by donations; all donations go toward the direct expenses of the retreat.
When the direct expenses are met, donations in excess will be offered forward for the benefit of future retreatants. A list of donors will be posted at the retreat so all meditators can send them loving-kindness.
Cancellations
We expect the retreat to fill up, so in the event that you have registered and cannot attend the retreat for some reason, please let us know as early as possible so we can give the spot to someone else with enough notice for them to make arrangements for a month of leave.
Location
Camp du Lac Vert
850 Chemin de l'Esker, Saint-Mathieu-du-Parc
Québec, Canada
G0X 1N0
https://goo.gl/maps/cgkCdT1f7ZWTrSbC8
About Camp du Lac Vert
Camp du Lac Vert is run by a not for profit organization whose mission is to offer activities and programs for low income families or families facing different difficulties. They are really kind and committed to the success of the retreat and open to establish a collaboration that could allows us to host a retreat annually at their camp. We ask every participants to take good care of the facilities that are made available to us, so that this collaboration can flourish for everyone's benefit.
Facilities
We will have exclusive access of the site for the full 30 days. The camp offers us the following:
2 buildings for accommodations that includes a small kitchen and a meditation hall on the top floor
1 building for cafeteria / kitchen
1 wooden chapel with a view on the lake as meditation hall
Access to lake and forest walks
Images will be posted on this site when available.
Transport
Ride shares will be organized to facilitate transport. Participants with cars may offer to volunteer to drive other participants. We will do our best so that no one is left behind.
Organization
The retreat is organized by volunteers who kindly offers their time freely. No one is benefiting financially from organizing the retreats. Every donation we receive will cover the cost of the retreat and the next. If you are interested in helping out with the organization, contact us!
Food
Meals will be simple and vegetarian. Dairy-free and gluten-free food will be offered. The food will be kindly prepared by Nirmala, a volunteer who is generously giving her time to support everyone's practices. Participants are welcome to bring non-perishable food and staple goods to offer and share at mealtimes.
Translation
French translation will be available.
Covid-19 related information
Maintaining a respectful and safe environment
In order to put in place an environment suitable for meditation, we ask everyone to be mindful before arriving to the retreat. We will also ask everyone to respectfully follow basic sanitary guidance on the retreat in order to minimize spread of any diseases.
Cancellation / Postponement due to Covid
In the event that the retreat is cancelled or postponed due to covid-19, each participant will be able to cancel their registration and get a full refund of their donation. They will also have the option to keep their donation & registration in for the next available retreat.
International Travel information
Consult https://travel.gc.ca/travel-covid for information about traveling to Canada.